Paper Bag Machine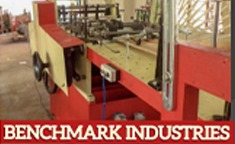 Paper Bag Making Machine
Paper Cover Running Size ==== Width 12CM to 42CM; Length 15CM to 60CM.
GSM Of The Paper === 44GSM to 140GSM.
BF Strength Of The Paper === 16BF to 34 BF.
UNWIND Paper Roll Size === Upto 1000MM.
Production Covers Per Hour ===Upto 6000 to 10000(depends on cover size).
Motor === 2HP 3PHASE Induction Motor 230V(or)440V.
Drive System ==== AC Drive 440V(or) 230V AS/Your Requirement.
Total Power === 2HP/440v(OR)230v.
HYDRO PNEUMATIC PAPER PLATE MACHINE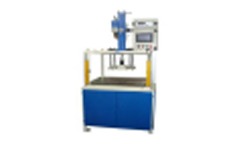 FEATURES
This machine is ideal for making all kind of paper plates from 4 inches to 14 inches in GSM between 90 to 450. used for making paper donas also, punching of papers is also made in the same machine.
No separate punching machine is required advantage of this machine is faster stroke time and exact forming of plates in all strokes.multiples of paper can be fed in machine.operation by push bottons and ajustable stroke time easy setting of moulds automation of stokes are also available in this machine speed is 25 to 50 plates /minute less maintanance and less labour involved in this machine.